---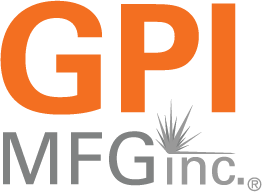 GPI Manufacturing, Inc , previously known as Galloway Plastics, Inc., was founded in 1980 by Scott Galloway as a custom manufacturer of promotional products. Our experience has a vast range including promotional toys and products for companies like McDonald's and Kellogg's, providing manufacturing services for others in the fields of metal and plastic composite materials, producing models for pharmaceutical & medical device implants, and manufacturing anatomical models. GPI Manufacturing has expertise in manufacturing in metals and plastics.
GPI Manufacturing is the parent company of GPI Anatomicals, which is the largest manufacturer of anatomical models for pharmaceutical companies with over three million models distributed in medical offices throughout the world. GPI specializes in plastic and metal product design and uses a wide array of different plastic and metal manufacturing process to produce proprietary designs of realistic, anatomically accurate models used primarily for patient education.
With its initial anatomical models, GPI specialized in custom designs. In 1996 the company expanded its product line to include a wide variety of stock anatomical models, now with 99 different models. The stock models cover a wide range of specialties for both humans and veterinary models. Nearly every part of the human anatomy is represented, from skin, bones and arteries to eyes, brain, kidneys, prostate, breast, lung and teeth. A newer line for veterinarians includes canine hip, spine, elbow, shoulder, jaw, heart and ear. The models are invaluable in facilitating patient education and can be customized.
Custom Anatomical Models
GPI can create a wide range of custom anatomical models to promote a drug, medical device, feature a product, educate patients, or help explain procedures to doctors. GPI manufactures in a wide range of materials, specifically plastics and metals. GPI will work closely with your team to help make the model you're envisioning, become a reality. Starting with concept generation, GPI Anatomicals will explore a wide range of ideas to help visualize an anatomical model before any money is spent. Working with our team we will continually refine the idea through digital renderings, sculpted models, prototypes, production tooling all the way through manufacturing and distribution.
Medical Device Replicas
GPI re-creates otherwise expensive medical devices using other manufacturing process and metal or plastic materials. This makes it cost effective to provide a Sales Teams with exact un-working copies of medical devices for training and or educational purposes. GPI uses many manufacturing processes and a wide range of materials including plastics, urethanes, and metals to achieve extremely realistic results.
Customized Stock Models
GPI has a Stock Catalog of almost 100 different anatomical models for humans and companion animals. Browse through our stock catalog and find a model you would like to customize. Customizations can include adding logos, changing decorated colors, or even adding pathologies to an otherwise normal anatomy.
Medical Trainers
GPI has helped many companies create a develop medical trainers to help train doctors and surgeons with new products and technologies. GPI can help you through the development of training models with the upmost confidentiality. Send us your N.D.A. today so that we can begin working on trainers to help your innovative products take off into the market place with the upmost success.
---
Have a project you would like quoted? Give GPI Manufacturing a call at 847-615-8900